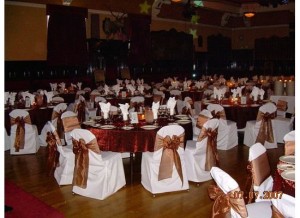 We're happy to provide price quotes and discuss availability for your event.  Pricing for our facility rental is affected by many factors*:
Your # of guests
Your choice of caterer
Your beverage choices
The time of year
*- Rules and restrictions apply
The easiest way to get an accurate quote for facility rental is to contact us with your preferences and desired dates.  Our House Manager, Shirley Bierman will get back to you promptly.
Thank you