Historic Alameda Elks Lodge 1015
The Alameda Lodge is located in the Park Street Business District of Alameda, less than two miles from Interstate 880, at 2255 Santa Clara Avenue. Right next door to City Hall.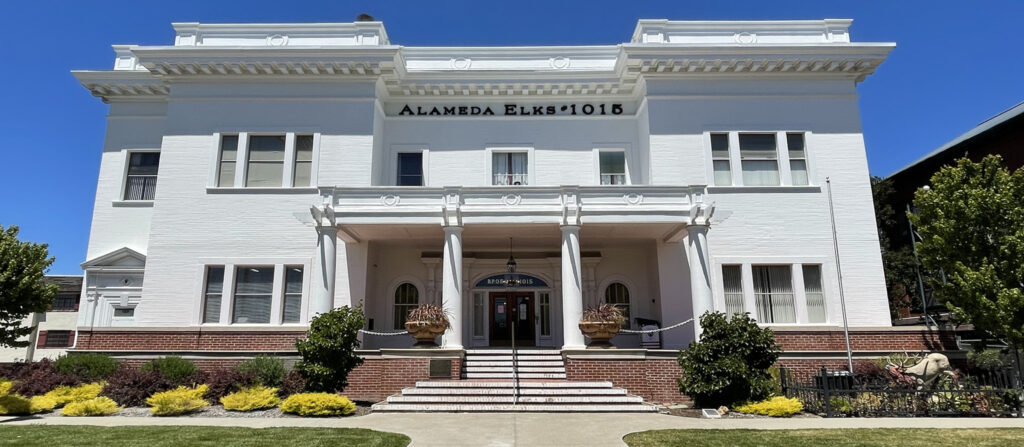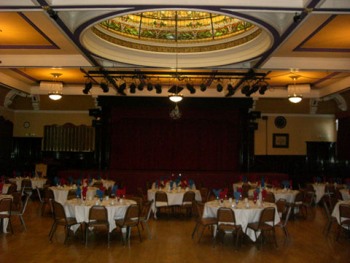 Ballroom | Meeting Room | Theater
Our beautiful ballroom with its Tiffany-style dome provides an elegant setting for large-scale events. With hardwood flooring throughout, there is enough room for tables and chairs, as well as a dance floor. There is a raised, full-size stage large enough for a movie screen, small orchestra, or band. Just outside of the ballroom are a full-service bar and restrooms. The space can accommodate 500+ seating only or 250+ seating along with tables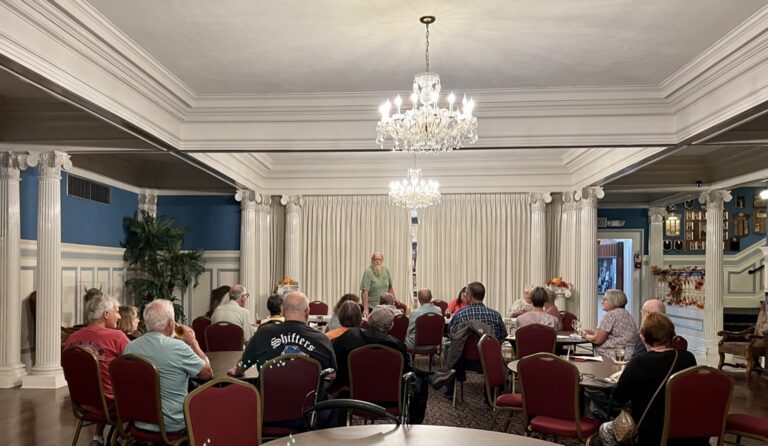 This stately space with its Corinthian columns and a high ceiling provides a fantastic forum for grand entrances. Perfect for introducing a recently married couple or special guests. The foyer could be used as a primary space for game nights, meetings, or lectures. And it could also be used as a transition space—an area for the cocktail hour before your formal dinner in the ballroom. This space can accommodate 150+ seating only or 100+ seating along with tables.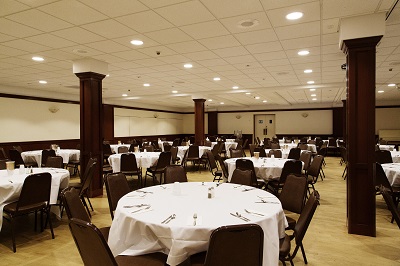 The Rathskeller is a combined bar/dining space accented with the rich look of mahogany. There is a raised stage large enough for a band, DJ, or karaoke. Movies or slide presentations can be viewed on our 8-foot, drop-down screen. This area is on the same floor as the kitchen, providing easy access and convenience for event staff. With a bar and restrooms on the same level, you can have all your needs met in this lovely, renovated space. The room can accommodate 250+ seating only or 150+ seating along with tables.