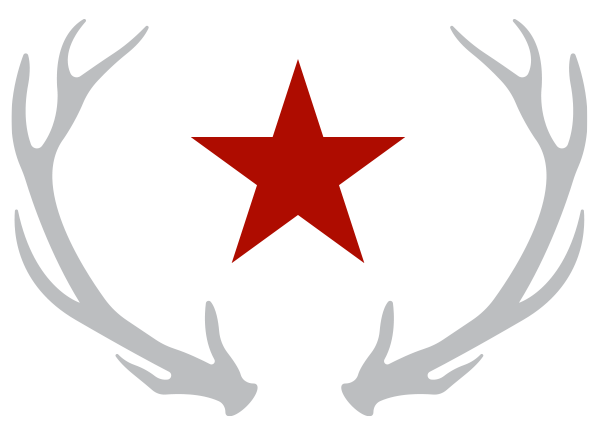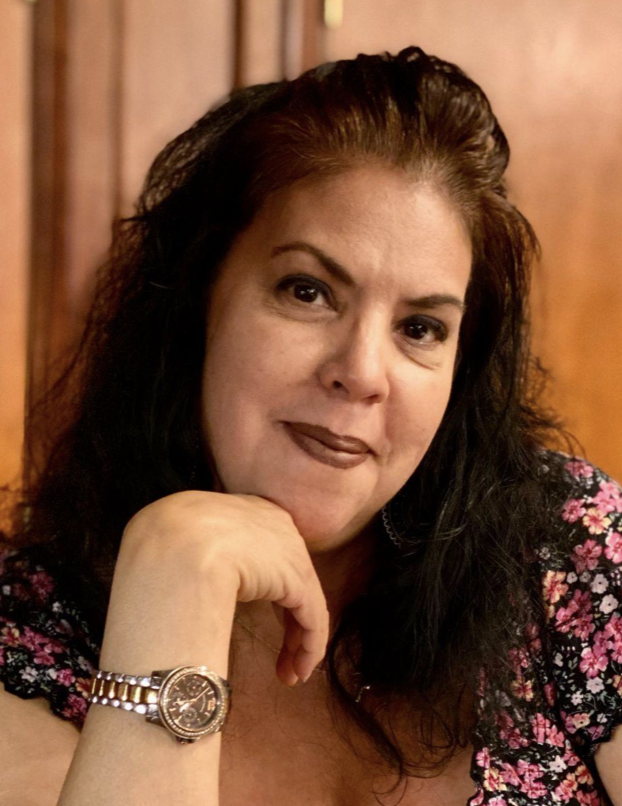 Lisa Ann Young
"I like being a part of this new chapter of our Lodge, but I'm also respectful and in awe of the history both locally and nationally. Change can be a challenge, but hopefully we can use our history as a foundation while we modernize a little bit."
Lisa Ann Young became a member of Lodge 1015 this year and by September she was named "Elk of the Month." A true Alamedan, Lisa is also proud to be part of her local Native American Community. She has great stories to tell about her family and growing up here on the Island. Her grandmother, Alice Carnes, founded the Intertribal Friendship House 67 years ago and it is still operating today. Lisa credits her grandmother's commitment to helping the community as a reason why she has volunteered throughout her life and was her inspiration to become an Elk.
Lisa is just starting as a bartender at the Lodge and has already helped out with a few events since her initiation. She brings to our Lodge a ton of experience in managing logistics at her job AND also bartending and doing hospitality service in town. She loves meeting her fellow members and hearing their stories. "I'm happy to be in this Lodge. I'm already meeting new friends and discovering people I've known my whole life who I didn't even know were Elks!"
EVERYDAY HEROES
Over the years and even today, the Alameda Elks has been a stopping point for many everyday heroes supporting the good work of the Alameda Elks Lodge.
Community Leaders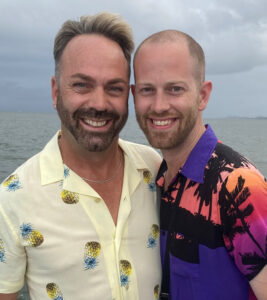 Jeramie Andhuesen and his husband, Andrew, are very active at many charity projects and social events at the Lodge either as attendees OR as organizers. Jeramie is also past president of the Alameda Kiwanis Club and possibly the City of Alameda's number one cheerleader. He is the founder of the first Alameda Pride Weekend in Alameda and got Lodge 1015 to be a "Double Purple" sponsor. They bring to Alameda and our Lodge solid Midwest values that center around community and family. "I'm so grateful that the Elks support Alameda Pride and hope that helps show the public that the Elks embrace all."
Chuck "Honest Chuck" Corrica was Mayor of Alameda for three terms. Chuck was credited with passing the legislation that protected many of Alameda's Victorian homes, proposing the Mayor's 4th of July Parade in Alameda, and saving the Alameda Golf Course.
Sports Leaders 
From 1929 to 1954, the Alameda Elks Lodge hosted the Majors vs Minors charity baseball game. The game was the idea of Alameda Elks Lodge member and local semi-pro baseball player, Manuel Duarte. The Majors vs Minors game was so highly regarded that Baseball Commissioner Kenesaw Mountain Landis granted the Alameda Elks Lodge special concessions to use major league players.
Just a few of the players who participated in the game over the years were: Joe DiMaggio, Lefty O'Doul, Lefty Gomez, Casey Stengel, Bill Rigney, Billy Martin, Jerry Coleman, Bob Lemon, and Ted Kluszewski.
War Veterans
We're proud to say that more than 25 percent of the Alameda Elks Lodge membership are veterans who have served in the USAF, US Army, US Navy, USMC, US Coast Guard, US Merchant Marines, and the British Army. Some Alameda Elks veterans are:
Jim Thompson, US Army 
Though originally exempt during WW II, Jim volunteered and enlisted in 1943. Jim was an infantryman who was part of the D-Day landing in Europe and the liberation of Paris. He then transferred to the Pacific and served as a flame thrower operator participating in the liberation of the Philippines, the assault on Iwo Jima, the battle for Okinawa, and with the Occupation forces in Japan. He was awarded three purple hearts and returned to the United States in 1946.
Bill Darling, US Marine Corps  
Bill enlisted in 1943 and served in WW II as a machine gunner in K Company, 3rd Battalion, 1st Marine Regiment. He participated in the assault landing on the island of Peleliu where he was wounded. Recovering from his wounds, Bill later participated in the battle for Okinawa, where he was was wounded again.
Gene Maurice, US Navy (deceased)
Gene is a long-time resident of Alameda, known for his trumpet playing and having his own jazz combo. He endured numerous Kamikaze attacks in WW II, on board the Carrier Flag Ship USS Saginaw, in close support of the battles for Iwo Jima and Okinawa.
Duke Campbell, US Navy (deceased) 
Duke served during WW II in the Pacific theater as a Naval Aviator. He was a prominent member of the Alameda Community serving as one of the last Commanding Officers of the Naval Air Station Alameda.
Greg Boyington Jr. USAF (son of Pappy Boyington)
Served tours in Vietnam as a fighter pilot.
Nick Pereira, US Marine Corps (deceased)
Served tours in Vietnam as an infantry officer.
Thinking about becoming an Alameda Elk?