Lodge 1015 rolled out the red carpet and poured the mint juleps on May 6 for our first-ever Derby Day! Blustery weather was a bit of a drag, but it didn't stop us! Our foyer was the perfect gathering place for drinks and amazing nibbles, fun, and games! Oh, and there was also a horse race!
Kudos to Karol Pessin for pulling this together. We look forward to next year!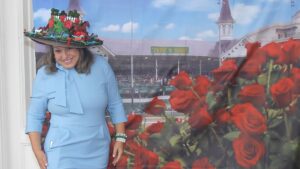 Lodge 1015 never disappoints when it comes to theme dressing! Hats and gorgeous frocks and suits were showcased. PER Lee Watson did a great job as our paparazzi! View all his photos here.