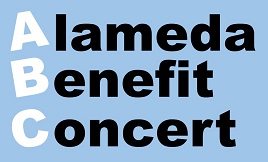 https://alamedaelks.org/event/donationdrop-off-for-alameda-benefit-concert-2-2/
Today will be a great day for Alameda and fun for all. Alameda is hosting an all day concert to benefit the Wine country fire victims from 12 noon to 7pm in the Elks Lodge Parking lot. There will be five bands playing. Food and beverages will be available.
We will be accepting drop-offs and donations of in-kind items and checks. You can also support the cause by donating online below. A forty-foot trailer, donated by Rogers Trucking, will be available in the Elks Lodge parking lot to take in donations prior to the benefit concert and throughout the day of the concert.
Here is a suggested list for some of the most needed items: tents, sleeping pads/cots, pillows, sheets and pillow cases, water, non-perishable food, masks, gloves, personal hygiene products, socks, extra phone chargers, reading glasses, diapers (adult and child), can openers, kids' games and pet food. If you are donating cash, those funds will be used to purchase gift cards, as well as age appropriate backpacks with school supplies for students. Checks should be made out to the Alameda Elks Lodge Charity Fund.