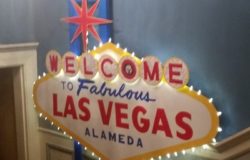 Posted on September 26, 2016 by Elks Admin in Uncategorized.

We had it all! A big band, impersonators, casino games, dancing, great prizes, gourmet appetizers, great friends and a LOT of fun. It was a pleasure to welcome 165 guests to our biggest fund raiser of the year, supporting all of our charity causes. We auctioned off hockey sticks and boat cruises and raffled off TV's […]

No Comments. Continue Reading...