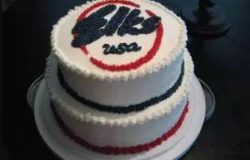 Posted on February 16, 2017 by Elks Admin in Uncategorized.

Some history . . . On this day 149 years ago, the name "Benevolent and Protective Order of Elks" was chosen by a committee viewing an Elk head at Barnum's Museum in New York City. On Feb. 12, 1871, Claude Goldie received a New York State Charter for the B.P.O.E.'s New York Lodge No. 1, […]

No Comments. Continue Reading...