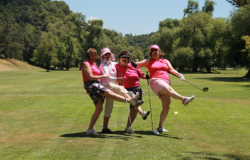 Posted on June 10, 2017 by Elks Admin in Uncategorized.

Over 60 Elks had a ball on Saturday at our 7th Annual Alameda Elks Charity Golf Outing. We hit great shots (all of them were great); enjoyed the weather; laughed a lot and raised money for charity. Thanks to all of our sponsors, volunteers and golfers who made the day such a success. All the […]

No Comments. Continue Reading...