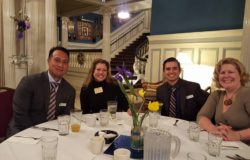 Posted on March 9, 2018 by Elks Admin in Uncategorized.

We were honored last night to honor members of the Alameda and Oakland Police for their heroic work in defending us.  We welcomed several officers as our guests and had the pleasure of hosting an award ceremony for one of our local heroes.

No Comments. Continue Reading...