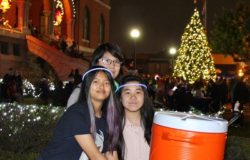 Posted on December 4, 2017 by Elks Admin in Uncategorized.

We were happy to be part of the Official lighting of the Alameda Holiday Tree last week and we were especially proud of our Elks Antlers who served hot chocolate throughout the event. It was a beautiful evening, made better by hot chocolate and fun. Thanks Antlers!

Continue Reading... No Comments.