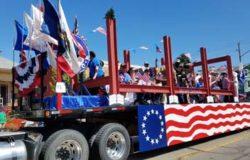 Posted on July 7, 2017 by Elks Admin in Uncategorized.

We hope you had as much fun at the Alameda Mayor's 4th of July Parade as we did! Our members have fun every year, coming together to build a float and going out to meet all of our friends in the Alameda community. The Alameda Elks Club is dedicated to supporting local charities and causes […]

Continue Reading... No Comments.