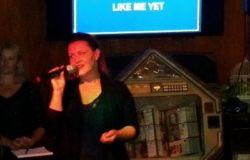 Posted on August 27, 2016 by Elks Admin in Uncategorized.

We had a full house in our Mahogany Room for Hard Rack Cafe Karaoke. People outside probably thought Adele and KC & the Sunshine Band were at the Lodge but that was just us Elks. Everyone had a great time singing and singing along. We raised money for Elks Charities with donations at the door […]

Continue Reading... No Comments.