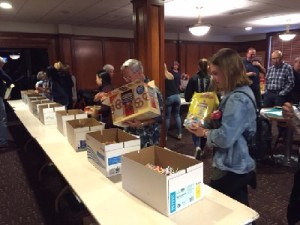 Posted on March 31, 2016 by Elks Admin in Uncategorized.

Last Thursday, over 20 Elks gathered to pack Goody boxes to be sent to our active duty military overseas and aboard US Coast Guard ships at sea. We packed 10 boxes with magazines, snacks, nuts and personal items. Many commanders have written letters to tell us how grateful the men and women are to receive […]

Continue Reading... No Comments.