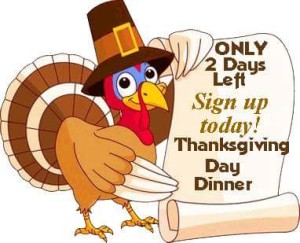 Posted on November 24, 2015 by Elks Admin in Uncategorized.

We still have plenty of room at our Thanksgiving Potluck Dinner table! Why fuss with cooking a whole meal? Bring a dish (to feed 10 people) and let's spend Thanksgiving together at the Alameda Elks Lodge with other Elks members. Why argue with your relatives when you can argue with friends? We still have openings for […]

Continue Reading... No Comments.