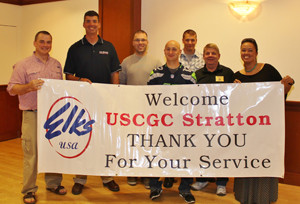 Posted on September 16, 2015 by Elks Admin in Uncategorized.

In September, we were honored to have the men and women of the USCGC Stratton as our guests at our monthly facilities breakfast. They told stories and gave a presentation showing their heroic work as they intercept illegal drug shipments and help keep all of us safe. Thank you to the men and women of […]

Continue Reading... No Comments.